Porous
ECAL/University of Art and Design Lausanne, MAS in Design for Luxury & Craftsmanship
Diploma project, 2020
Photography by Joanna Wierzbicka
Featured on:
SightUnseen
"Porous" is a project that uses mesh materials to play with the notion of boundaries. By applying a blend of industrial and hand crafted production techniques, these materials can be cut, sewn, and shaped into forms that preserve the connection between one space and another – blurring the lines between inside/outside, rigid/flexible, clear/opaque. The result is a collection of simple objects that feel light, surprising, and optimistic.
...
2020 has been a hard time, for many people all over the world. Going into this project, I knew that I wanted to create objects that feel light, positive, playful, in order to bring a sense of optimism and well-being into people's lives. This is part of what luxury means to me, and it's something I felt like I needed as well.

I wanted to explore some new materials for bringing this feeling to life, but for a variety of reasons I needed to find a material that would allow me to develop and finish my projects while working from home with my own hands. This project is the outcome of the time I've spent at home playing with this material.

The techniques are nothing out of the ordinary, but using them on a material with the tension and translucency of the mesh results in forms that sit between soft textiles and hard glass or plastics. It is a material that allows for the creation of forms which never fully shut themselves off from the world around them. The gradient color helps amplify this in-between quality.
...
Flowers are a big source of optimism and well being, and the forms I made create opportunities to arrange flowers in creative ways. The forms are slid over the top of standard cylinder vases, which hold the water and help to anchor the forms. The soft, light feel of the material, and the round, overlapping sections compliments the qualities of a flower.
Mesh Explorations

A lot of time was spent figuring out how to work with the mesh. Different shaping techniques were tried, including heat molding, but eventually an approach based on pattern making, folding, and stitching came together to create the final forms. Additional explorations focused on color treatments, and how the mesh could be used to diffuse light.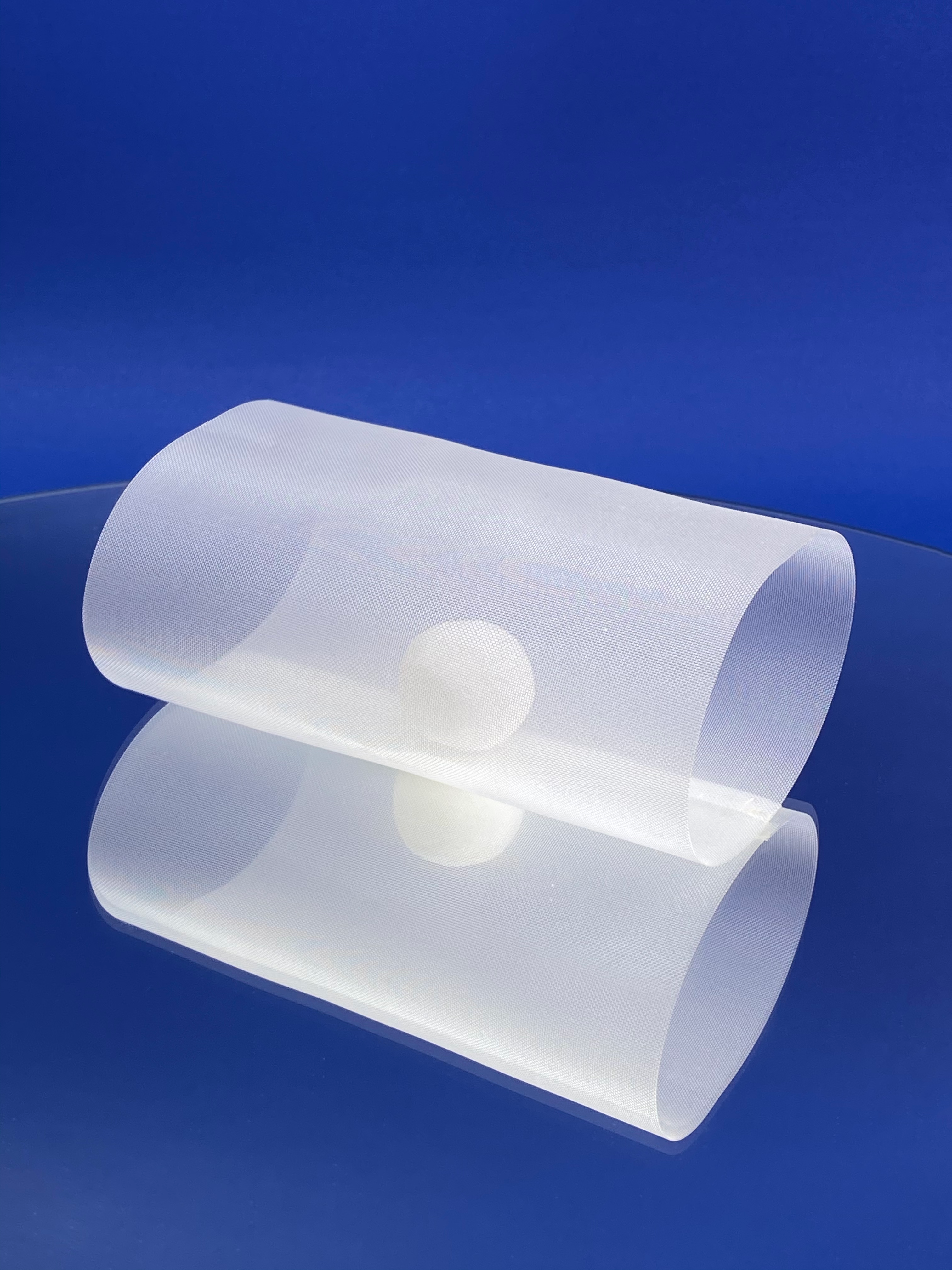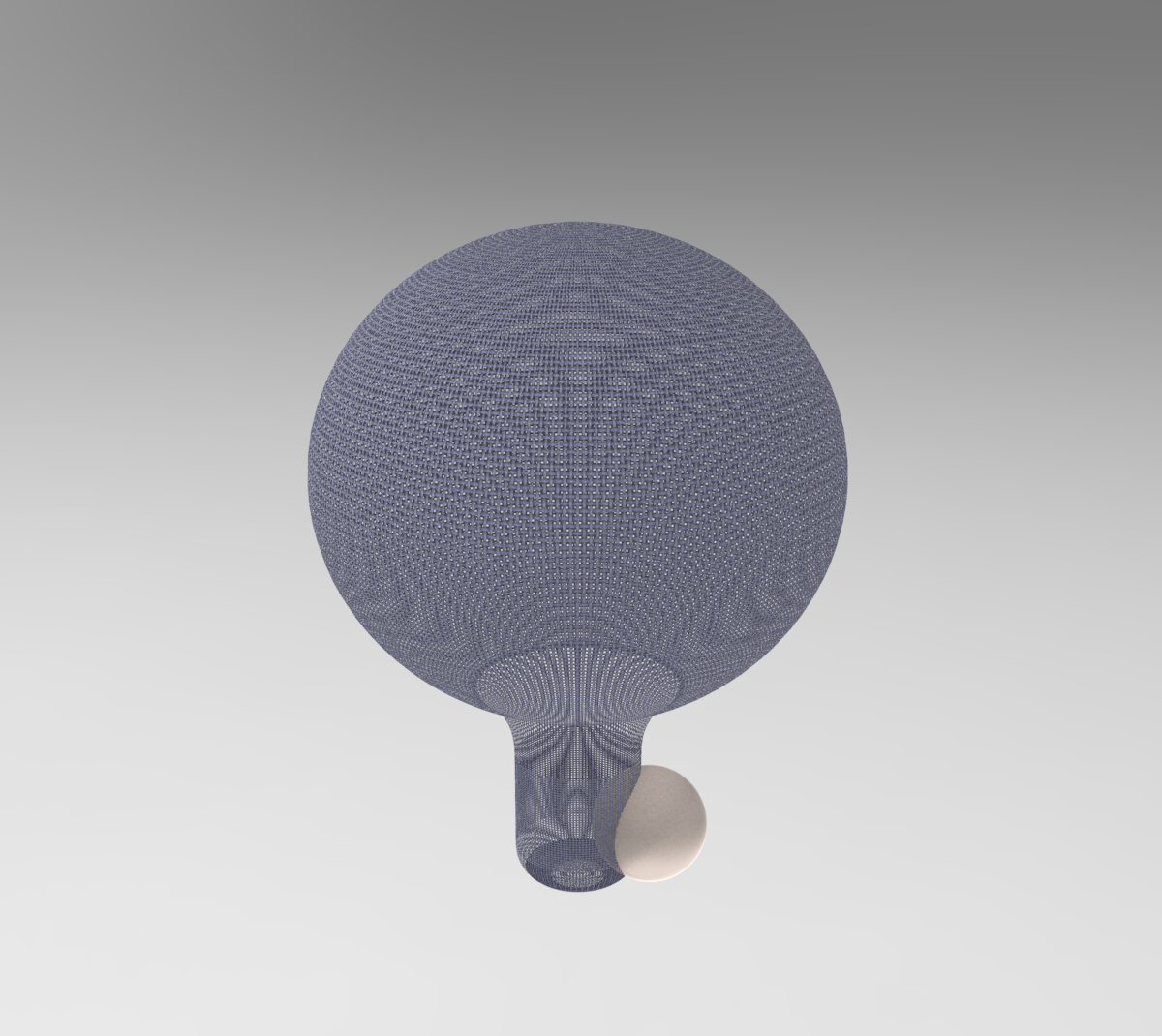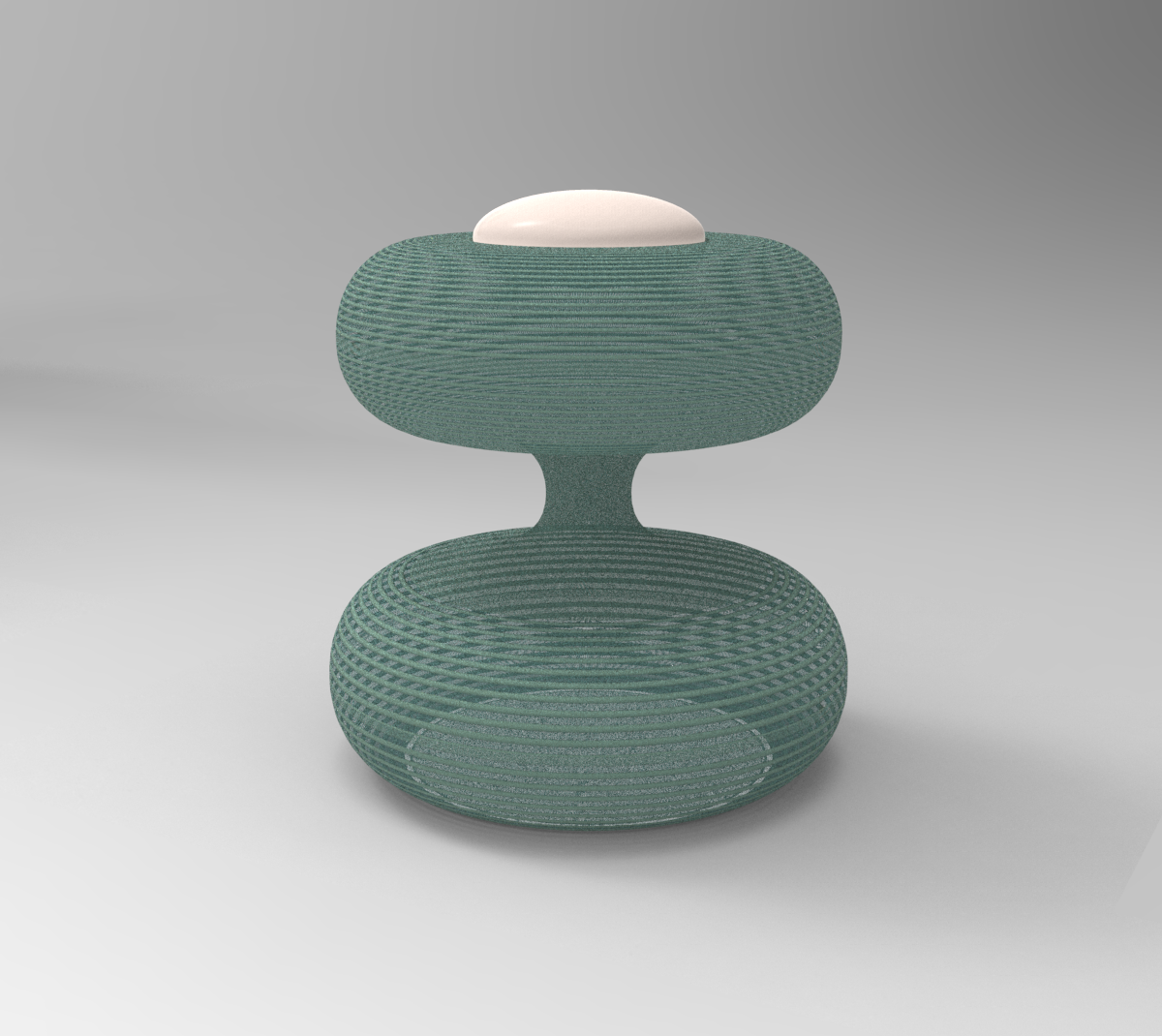 Sketches and form studies
Form Explorations

Through sketches, cutouts, and modeling, a range of shapes and possible materials were explored. Rounded shapes with a sense of internal volume, and materials that played with the light through opacity were common themes that I took forward into the next phase.